Sailing and socialising in the Mediterranean
Med Sailors runs skippered sailing holidays for 20- to 35-year-olds, many of whom travel solo. Everyone shares a bunkbed cabin with someone else of the same gender; each yacht sleeps eight and travels in a flotilla of up to eight boats, so there is plenty of socialising. The yachts island-hop around Greece, Turkey, Croatia, or Italy (and the Caribbean too), making ports of call at villages and historic sights. Guests can try watersports, such as wakeboarding, join in the weekly regatta and enter a fancy dress contest on the last night. Each boat has large sunbathing decks, snorkelling gear and paddle boards.
Stripped-back safari in Southern Africa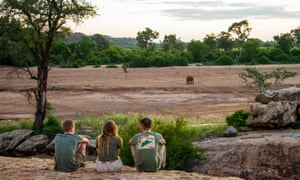 EcoTraining runs year-long courses for professional safari guides – but it also offers week-long tasters for nature lovers who want to experience life in the bush. The Wilderness Trails Skills course for adventurous travellers is great value, offering a stripped-back safari at a fraction of the usual cost. The setting is the Makuleke Concession, a remote part of the Kruger national park in South Africa, or the Mashatu game reserve in Botswana; sightings may include lions, leopards, elephants and rhinos. Guests walk up to 10km a day, carrying their own supplies, and learn to track animals, navigate, set up camp, make fires and leave no trace. Nights are spent wild camping under the stars.
Camino de Santiago, Spain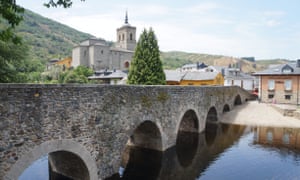 Hostels have always been a great places to meet fellow travellers – and these days, staying in one doesn't have to mean roughing it. Casa Gracia, in a modernista mansion in Barcelona, is one of the new breed of poshtels. It has lots of stylish communal areas for hanging out and making friends, including a roof terrace; regular activities such as yoga, wine tasting and cooking classes; as well as events such as comedy nights and quizzes. Twice a week, there are tapas tours around the Gràcia district. Dorms sleep six, and there are single rooms for those who prefer not to share.
Canyoning and hiking in Serbia
Much Better Adventures runs sociable and affordable long weekends to wild places in Europe and north Africa (plus a few lengthier trips further afield). This is a great option for time-poor travellers, filling one or two days off work with adventure. About 55% of customers are single, and there are lots of repeat bookings by people who struck up friendships on their first trip. One recently added options is a three-day canyoning and hiking trip to Serbia's Valjevo mountains, with monastery visit and full-board riverside accommodation.
Party on a Greece island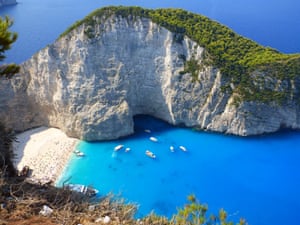 Friendship Travel takes over the Apollon hotel in Tsilivi on the island of Zante each summer, hosting house-party holidays for single guests. This year there are five new rooms, taking the total to 24, plus a new roof terrace. The hotel has a bar, restaurant and small pool; there is a sandy beach 100 metres away, and a water park within walking distance. Five three-course dinners with wine are included, and there are lots of local tavernas to try on the remaining nights
Brazilian road trip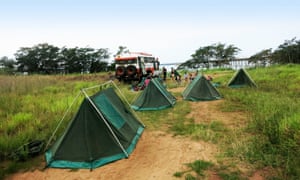 Dragoman runs overland tours lasting from eight to an epic 211 days in purpose-built trucks across Africa, Asia and the Americas. Passengers tend to be a mix of ages and nationalities, with plenty of people travelling solo. One of the newest trips is a 17-day journey through Brazil from Salvador to Rio: highlights include hiking in the Chapada dos Veadeiros and Chapada Diamantina national parks, exploring the gold mines of Ouro Preto and touring Brasilia. Accommodation is 60% camping and 40% hotels and hostels.
Tour of Sicily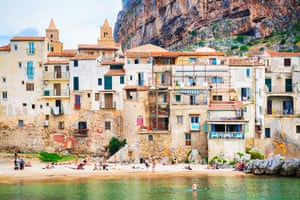 In addition to its existing "no single supplement" holidays, this year Jules Verne has started solo group tours for single travellers. The nine destinations are France, Italy, Albania, Turkey, Egypt, Jordan, India, Botswana and Peru. There are themed trips and tours as well as holidays based in one place. Its Treasures of Sicily holiday has stays in Catania, Agrigento, Palermo and Taormina, plus visits to ancient Siracusa, coastal Cefalù (pictured), Mount Etna and the Valley of the Temples.
Savings for cyclists, Belarus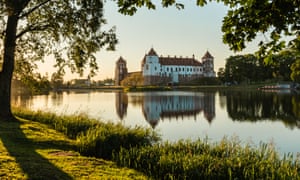 Yoga in Ibiza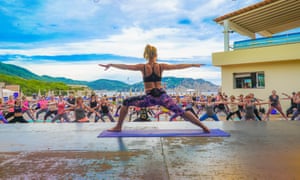 Your average retreat offers a couple of classes a day and lots of downtime, but this action-packed week at the Cala Blanca beach resort, eastern Ibiza, has almost 200 yoga and fitness sessions to keep solo travellers extremely busy. Lots of guests attend on their own and there are initiatives to get everyone chatting, from sharing tables in the restaurant to conversation benches and even (cringe) hug spots. And Primal Beat, a new retreat just for men, starts this autumn (6-13 October).
Swimming in Slovenia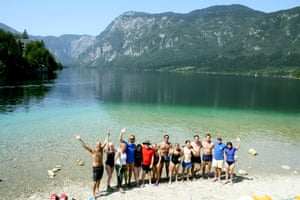 Solo swimmers are very welcome on Strel's swimming adventures – 40%-50% of participants are lone travellers. The swim tours take place in Slovenia, Croatia, Montenegro, Greece, Turkey and the US. The Slovenia Lakes and Rivers trip has a real variety of aquatic challenges, including swimming across Lake Bled, stopping for a breather on its island with its 17th-century church, going for a dip at the base of the Kozjak waterfall, swimming down the River Soča, and tackling the length of Lake Bohinj (4km). Swimmers stay in the four-star Hotel Jezero on the banks of Lake Bohinj.
Family fun in Morocco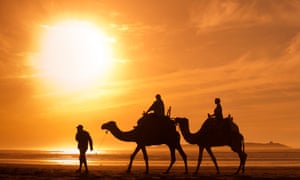 After finding that 16% of its family bookings were made by single parents, Intrepid Travel has this year started running adventurous trips specifically for solo parents and their children. There are six destinations so far: Costa Rica, Thailand, India, Egypt, Vietnam and Morocco. Its Morocco tour takes in Marrakech, Berber villages, the Altas mountains and an afternoon camel-trekking on a beach by the Atlantic. The company has also expanded its range of adult solo-only tours this year, adding Peru and Bali.
Foodie weekend in Turin
Painting and drawing in France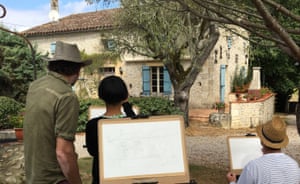 GoLearnTo has a huge range of holidays with no single supplements, including cooking, wellbeing, language, sport and creative pastime breaks. Its French painting holiday, based at a farmhouse with extensive gardens and two pools, is particularly good value, with at least 30 hours of tuition, pre-dinner champagne, all meals and a day on location at Penne d'Agenais, a medieval hilltop village. After lessons, guests can borrow bikes to cycle to the River Lot for wild swimming.
The Trans-Mongolian from Moscow to Beijing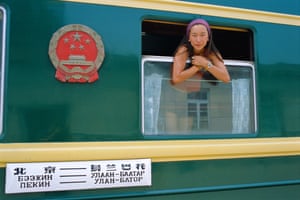 Solo passengers are a common sight on long-distance trains such as the Trans-Mongolian. Lots of Russian, Mongolian and Chinese people take this route alone, as do western tourists – it is perfectly safe and a good way to meet fellow travellers. It also offers excellent value: from £492 for a 5,000-mile journey, with incredible scenery and a bed for six nights. The Man in Seat Sixty-One website is a great source of information for this and other long-distance rail journeys, such as London-Istanbul (four nights, from £241) or New York-San Francisco (three nights, from £140).
Climbing in Spain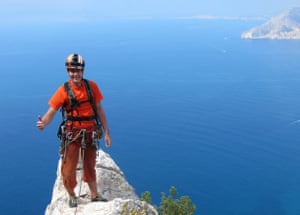 Well over half of Bristol-based Rock and Sun's customers are solo travellers. And Spain's Costa Blanca is home to, in its words, "an endless amount of limestone", offering a huge variety of rock climbing experiences for all levels of ability. Accommodation is in a spacious villa in the Jalon valley, handy for shops and restaurants
Coastal walking, the Channel Islands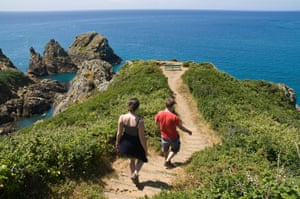 Ramblers Walking Holidays has a selection of trips with no single room supplement. Its week-long trip to Guernsey takes walkers to the island's best stretches of rugged coast, along clifftop paths with fine views out to sea and historic sights ranging from second world war German-built fortifications to megalithic tombs over 4,000 years old. Inland, Guernsey is crisscrossed by quiet, picturesque footpaths and a there's also a day trip to car-free Sark, a short ferry ride away.
Hike, bike and kayak in Vietnam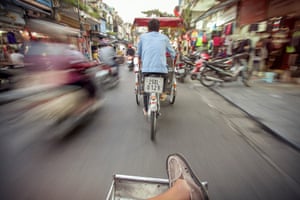 The customers on trips with G Adventures are roughly 40% solo travellers, and its hike, bike and kayak Vietnam holiday keeps everybody active from the first day, when guests cycle from Ho Chi Minh City to the famous Cu Chi tunnels. After a flight north, there's more cycling in the cities of Hue and Hoi An, plus trekking in the rural Mai Chau valley and an afternoon kayaking among the amazing limestone karsts of Halong Bay.
Independent cycling in Lithuania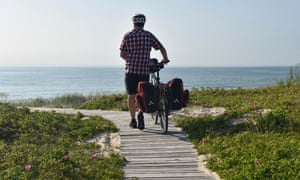 The website of the non-profit Lithuanian Cyclists Community has several independent cycling itineraries around the Baltic state. One of the most appealing is the Lithuanian Seaside Cycle Route. Its suggested itinerary can be followed independently, but for a little more support with accommodation and routes, try local operator Baltic Bike Travel
Learn to kitesurf in Morocco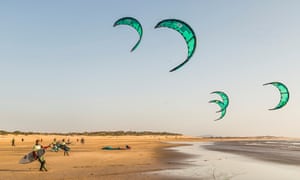 Sitting right in the path of the north-easterly trade winds, breezy Essaouira, halfway down Morocco's Atlantic coast, offers perfect kitesurfing conditions from April to September. Kite Worldwide offers a beginner's package with guide, 12 hours of tuition, and launch and landing service. Participants should come away with a basic VDWS qualification.