In a big Film Companion exclusive, we get 8 actors from across the country who featured on our Best Of The Decade list – Ranveer Singh, Alia Bhatt, Deepika Padukone, Manoj Bajpayee, Ayushmann Khurrana, Vijay Sethupathi, Vijay Devarakonda and Parvathy Thiruvothu to tell us about the biggest risks they have taken, the impact of social media on their careers and what they love most about each other's craft!
As these are the most talented and blatant artist that have performed well in their every film. Somehow they have shown some different aspect of acting through their roles which they are performed like if we talked about what Ranveer Singh told about the audience opinion about his film Simbhaa as he said that he performed Allaudin khilji in Padmavat get more appraisal then Simbhaa, However Simbhaa is just like the same character that had been played in the prior movies Singham but so it was hard to do Simba for me.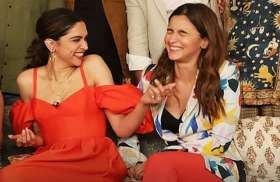 On the other way if we talked about the Vijay Sethupathi who had been performed a role of transgender and he performed very well even though he told for playing that role he gives 50-60 takes and after that he feels that character and want to justify and we must say that he had fully justified that character with his blatant acting and performance . In this Big Film Companion Exclusive look at how Alia Bhatt defines the way, she handles the trolling pressure when she enters Bollywood and performs as an actress. If you want to know the depth then definitely must watch the above video and get to know about their views, opinions and how they handle the risk, when they chose those characters which don't get more appraisal from audiences.