Donald Trump is preparing executive orders that would dramatically reduce US funding of the United Nations, as well as other international organisations that do not meet certain criteria.
The executive order plans to repeal certain multilateral treaties too, officials told the New York Times, which would likely include treaties on climate change.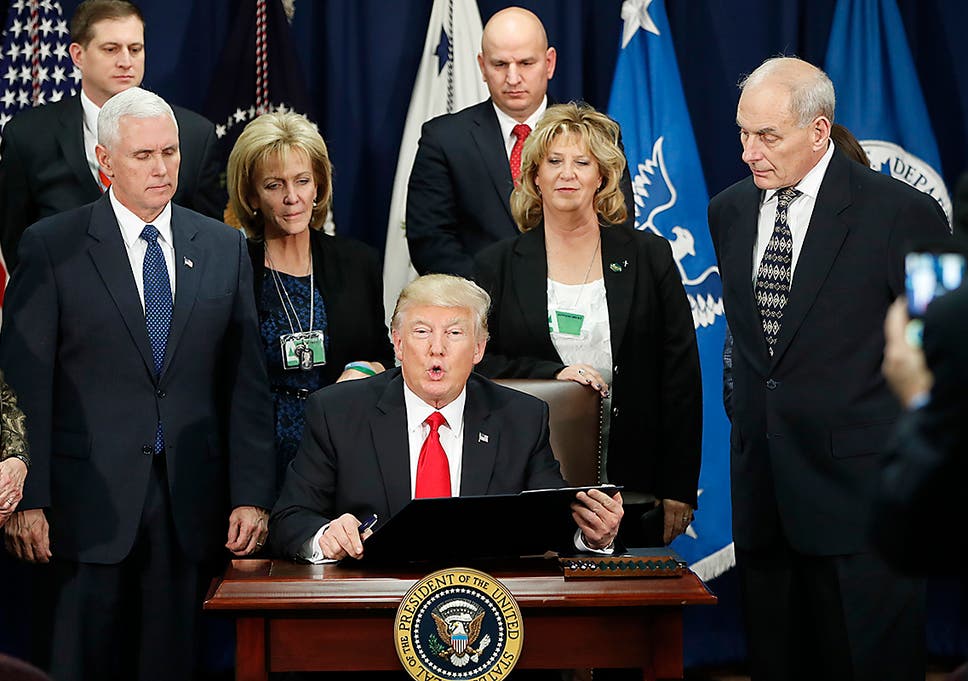 The first order, called "Auditing and Reducing US Funding of International Organisations", will take away funding for any United Nations agency or international body that meets criteria, including: organisations that give full membership to the Palestinian Authority or Palestine Liberation Organisation; support abortion and any group that circumvents sanctions on Iran or North Korea.
Funding will be taken away from any organisation that is "controlled or substantially influenced by any state that sponsors terrorism" or is behind the persecution of marginalised groups or systematic violation of human rights.
The order has singled out peacekeeping, the International Criminal Court and the United Nations Population Fund. The UNPFA targets violence against women, fights to keeps childbirth and abortion, where it is legal, safe, and was a key presence in safeguarding women in Haiti following Hurricane Matthew.
The order demands decreasing US funding towards international organisations by at least 40 per cent. Mr Trump has included the International Criminal Court here, yet the US currently pays nothing to the ICC.
The executive order states that the Trump administration will "seek prompt repeal" of the law. To minimize the "economic burden" of Obamacare, the order instructs the secretary of health and human services and other agency heads to "waive, defer, grant exemptions from, or delay the implementation" of any part of the law that places a fiscal burden on the government, businesses or individuals. Also in the order are directions to give states more control over implementing health care laws.
The order outlines how the administration will expedite environmental reviews and approval of "high priority" infrastructure projects, such as repairs to bridges, airports and highways.
The order directs the Chairman of the Council on Environmental Quality (CEQ), within 30 days of a request, to determine a project's environmental impact and decide whether it is "high priority." Project review deadlines are to be put in place by the CEQ's chairman.